Configurable doors have countless advantages, but with so many options you may wonder, which one is the most suitable? However, today we will answer your questions.
At Domadeco, we want you to take home the door that suits your house. So in our guide we will tell you how to choose configurable doors and show you the options we have available.
Configurable Entry Doors
Before choosing any of the configurable entry doors, you must be clear about the type of home. For example, if it is a building, you will have to adapt the model to the design of the property. Remember that this type of door is customizable, you can choose from the color to the finishes.
If you live in a single-family house, you have several configurable door options. You will only have to decide for a rustic, modern, contemporary or classic model, just to mention a few. In case you are undecided, you can try a version with upper glass so that the light can illuminate the foyer.
Configurable doors for living rooms and common spaces
In the past, it was common in older homes to find a glazed double door, especially in living rooms. Today, they are still a versatile option for bringing a little light into dark foyers. In fact, many residences have opted for minimalist style environments with doors that go unnoticed.
If you are planning to purchase some of the traditional style configurable door models, you have made the right choice. The choices are endless and range from white configurable doors to those decorated with beautiful details.
In general, the aesthetics of modern configurable doors tend to match the rest of the doors in the house, at least in terms of color. Although some homeowners opt for risky combinations of bold colors.
Configurable glazed doors
To give a warm touch to your rooms, it is ideal to purchase configurable glass doors. They are perfect to place them at the entrance, since they provide unparalleled security without compromising style.
In Domadeco we advise you to choose the model that best suits your enclosure. You can select the model of the door as well as the height, width and any other feature.
We have configurable doors with two side panels, double configurable doors, with side lights and more. All configurable doors from our stock are designed according to your needs.
With configurable doors, you can forget about space accommodation problems. It is even possible to replicate a model you saw in a catalog and adapt it to your home.
Another attribute of configurable glazed doors is that they can be adjusted to the client's budget. In fact, they can even be less expensive than a regular door.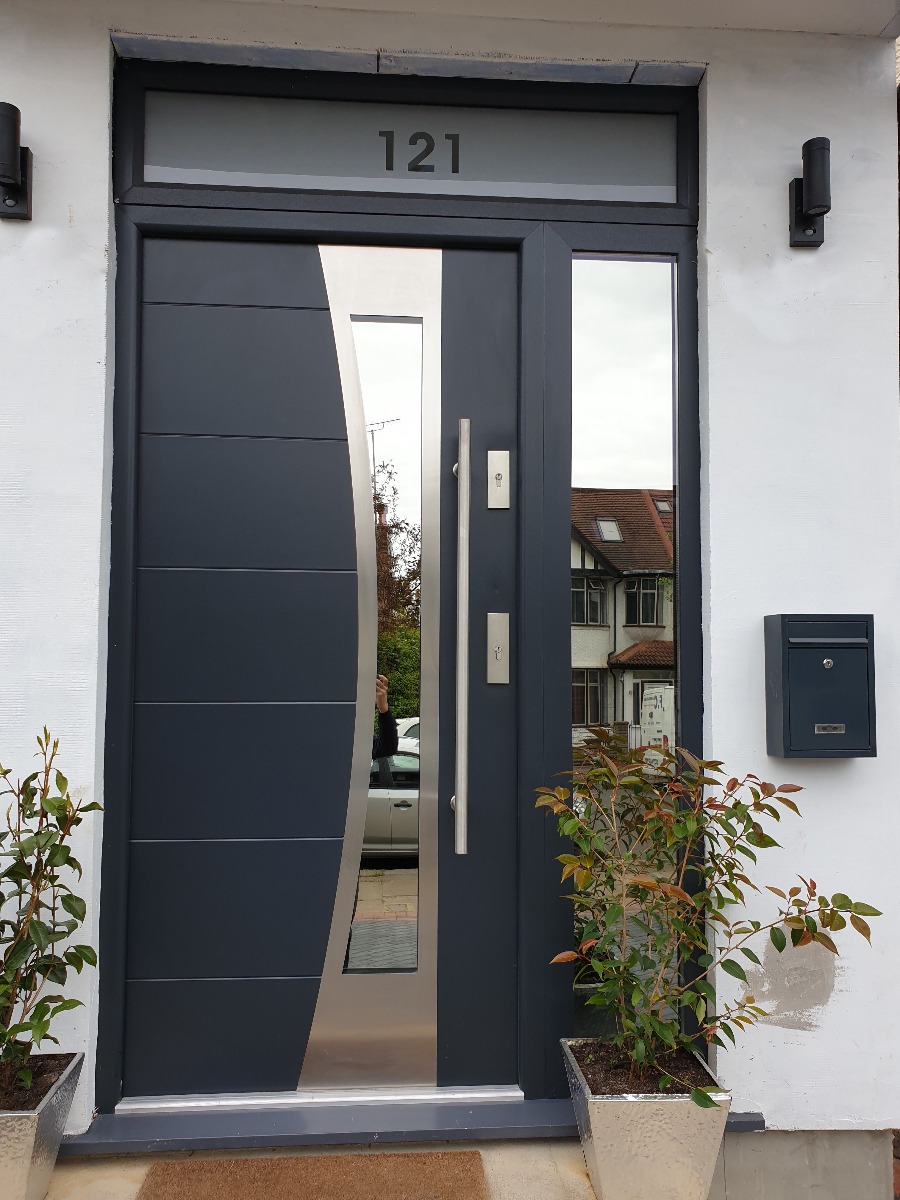 With the configurable doors there are no problems of adjustment to the space since they adapt completely to the place. In Domadeco we can advise you to acquire a door with the configuration that you like.