What is the delivery time for the front door?

All front doors besides FARGO and KENT collection are shipped within 2 - 3 weeks.
Front doors from the FARGO collection are shipped within 5 - 6 weeks. 
Front doors from the KENT collection are shipped within 5 weeks. Interior doors and garage doors are shipped within 3 - 4 weeks.
How many years is the warranty on the front doors?

We offer a 5-year warranty.
What are the doors made of?

The Fargo, Kent and Sta door is made of stainless steel. Inside are filled with foam and wood, but we also have a full wooden door.
What is the size of the metal door frame?

The size of the metal front door frame is 11 cm / 4.33 inch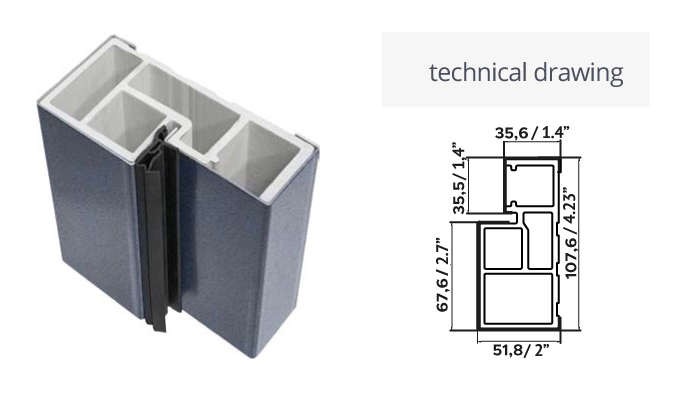 Do we do the installation of our front doors?

Sorry, but we don't offer installation. You can check how to install our door by using the link: https://www.youtube.com/watch?v=Wy0iGuFKoSY&t=102s
What is the cost of delivery?

We deliver all our products for free in the US. Delivery to CANADA  $100 per item. Delivery to Hawaii, Alaska and Puerto Rico delivery - $200 per item
Do we make a door in a different color than the colours on the website?

The door can be manufactured in any color from the RAL palette but it will cost extra £160. The delivery time of the door in a non-standard colour will take 2 weeks longer.
Do you make doors higher than 208 cm / 82 inch?

Yes, we can produce metal single front doors up to 240 cm / 
94.5 inch 
maximum. The door named FARGO can be up to 240 cm / 94.5 inch height and it will costs extra $450 All front doors besides FARGO and KENT collection can have a height of 225 cm / 
88.6 inch
 and it will cost an extra $250. 
Can the hinges, locks and handles be black?

Yes, we can produce all our doors with hinges, locks and handles in black colour. The price is the same like standard silver colour.
What kind of glass is used in the front door? 

All our doors are manufactured with triple glass which is tempered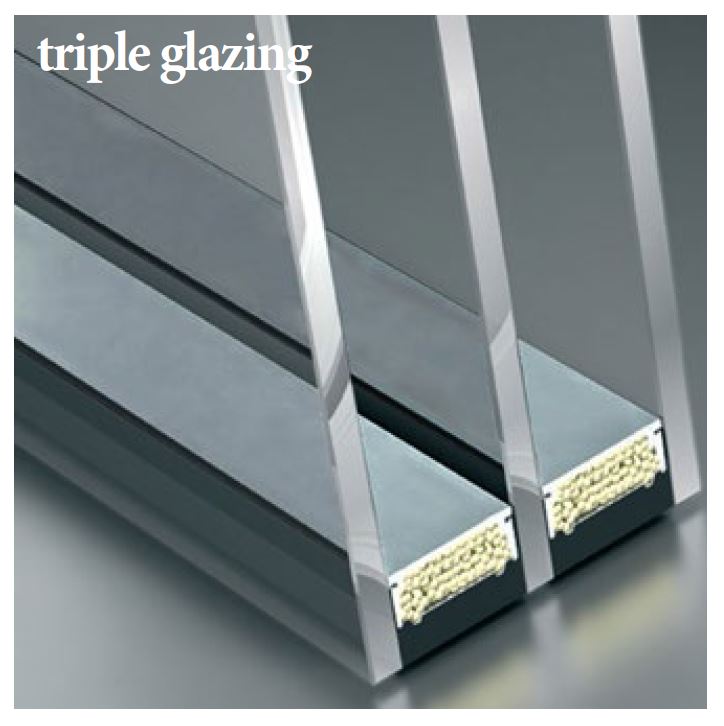 How difficult is it to install our door?

We have a video on our website in category 
"video"
 showing step by step the process of installing our doors. The installation is very easy.
Are the doors delivered with a frame and locks? 

Yes, our doors are delivered with frame and a set of locks. Each lock contains a set of 5 keys.
Is the side panel openable?

Yes, one panel is always openable for doors with a single panel. If the door contains two panels on both sides, then the panels are not openable.
Can we install our own smart lock in the door?

Yes, you can install your own smart lock but we do not take any responsibility for it and we deliver our door with a standard lock.
How can I choose the door opening way?

Please check the drawing below. the person in this picture stands outside the building.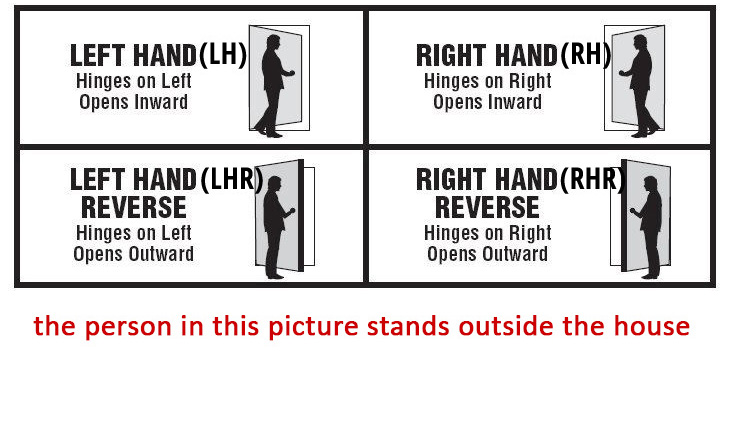 Where can I see your door already installed?

We have many customers in London and other places where you can see the door after installation. Please check the link
https://domadeco.com/real-photos
to see portfolio of our doors after installation.