CONTACT INFORMATION
3415 South Sepulveda Blvd, Los Angeles, 90034, California
Phone number: (+1) 2134087200 Quick contact via Whatsapp +12134087200
info@domadeco.com
Support
Monday To Friday: 6:00 AM - 4:00 PM
Saturday 6:00 AM - 2:00 PM
If you have a question regarding our delivery services, please read through our Questions & Answers – you might find that other customers have had the same questions. If you don't find the answer you're looking for, please contact us and we'll be happy to help.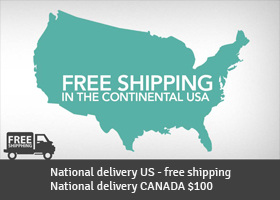 DELIVERY INFORMATION
Usually, we send the furniture, sinks & faucets, fireplace within 7 working days after the order has been placed.
Front doors from the STA collection are shipped within 2 weeks.
Front doors from the FARGO collection are shipped within 5 weeks.
Front doors from the KENT collection are shipped within 4 weeks.
Interior doors and garage doors are shipped within 3 - 4 weeks.