External doors along with windows and garage door are the most displayed elements of our building. The purchase of the external door is not cheap as it is combined with other costly expenses. In addition, they are all supposed to serve us for many years that is why the choice of doors should meet three fundamental requirements. Doors should be:
- durable
- esthetic
- functional
Each type of the door is available in many designs and each design can appear in many basic colors. What is more, when specifically requested, doors can be made in RAL Palette. Due to such wide offer, you are able to choose the door so that your building will acquire not only a distinctive style, but also good functionality and it all can be achieved at an affordable price.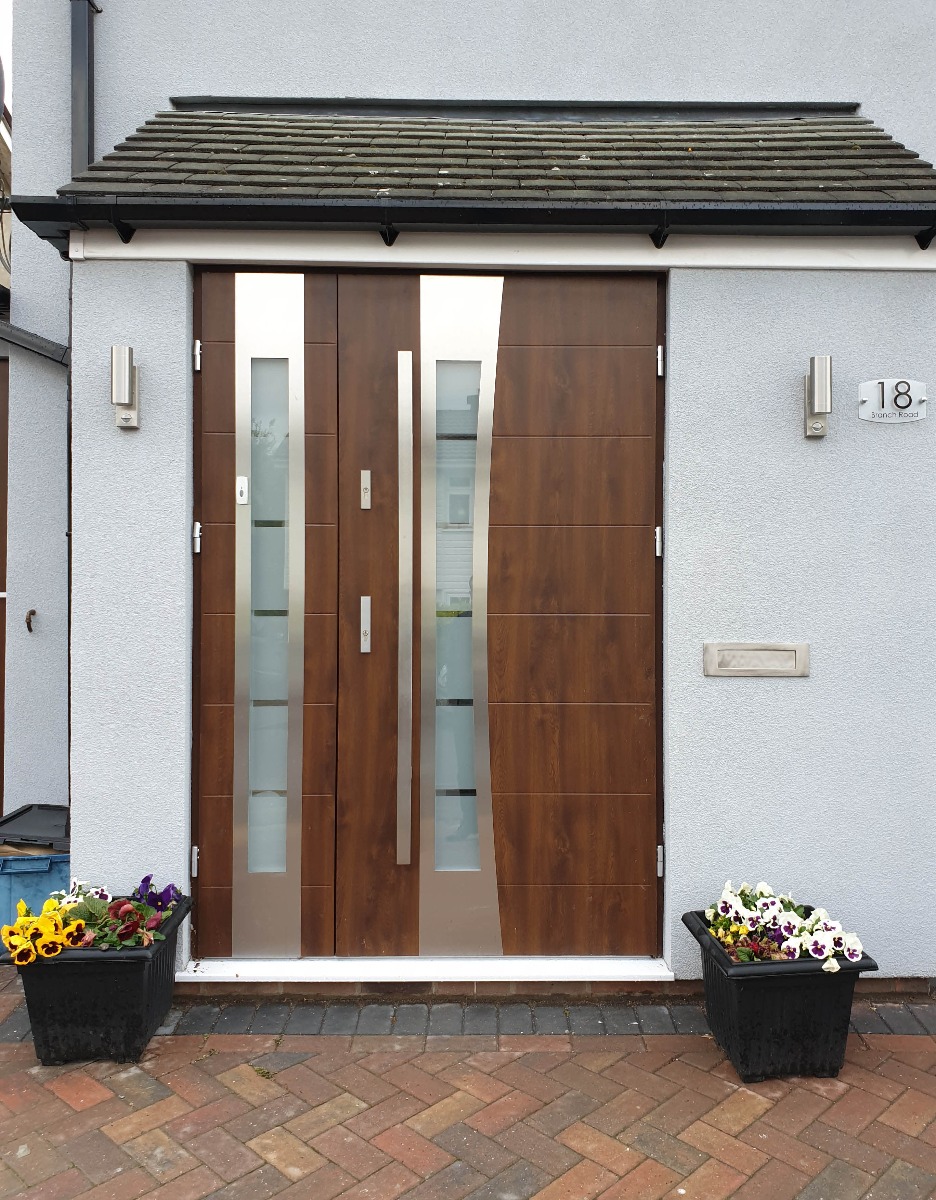 Fargo 37 DB - stainless steel front door with side panels
Our doors are manufactured with the latest technologies from the scope of statics, thermic and a broadly defined esthetics. We are perfectly aware that the door purchase is an investment for many years that is why we make every effort to meet our customers expectations especially to those who have trusted us as well as new ones.
Moving with the times, we are offering retrofitting of our doors with up to date technological gadgets that improve and automate the process of locking the door, give access to as well as enable you to remotely operate it. Regardless of the chosen series of your doors, you have a great selection of designs that are presented below. From the traditional, pressed doors to modern ones embossed with INOX designs. Additionally, each design is available with glazing that comes in many options as well. The possibility of customization is limitless. We are constantly impressed with your new, unique configuration that comes from our customers.